So this post was a long time coming. It's a recap of my sister's trip, by (yep!) my sister. Hope you enjoy! I've been pretty busy and haven't yet been able to get my thoughts on some of our time together down on paper. ...er... blog.
Enjoy! I know she'd love to hear your thoughts, and will likely answer any questions you have for her through comments.
_________________________________

A Walk in the Park
by: Lynzi
As I'm lying on my couch on a very cold rainy day, watching only one of the greatest movies ever made, How to Lose a Guy in 10 Days, (sorry Chase, Batman is good too), I couldn't help but to burst out laughing at a scene I have seen over a hundred times. I have always found this part hilarious, but my recent trip made it just about ridiculous. If you have never seen the movie, picture this- Andie Anderson (Kate Hudson) is trying to annoy and drive away her boyfriend Benjamin Barry (Matthew McConaughey) and shows up at Ben's work with a new Chinese Crested dog and a gift for Ben. When she gave it to him, it was a plaid shirt that matched what she was wearing along with the outfit the dog had on.
I used to watch that scene thinking "Aw how cute, but oh please, no one would do that." To my surprise, this was a common thing I saw in Taiwan. Even though I don't think I would ever actually go that far, Chase, and others, would basically describe me as a typical OC blond who carries her dressed up dog in her purse. And there I was going to Taiwan.
I'm Lynzi, by the way. I went to Taiwan to spend two exciting weeks with my brother and got more out of it than most could imagine. With my busy schedule (planned for me by the family) I had no time to be jet lagged, and thank God, I managed. (That Starbucks' triple shot espresso that I was overwhelmingly happy to be given helped carry me through the first day.)
Chase wanted me to get up and be at the bus stop by "8:05am" my first morning with him to go to his school, but I replied with a laugh: "Umm, no." I was going to sleep in and oh how I was excited after traveling. To my dismay, that "sleeping in" turned out to be an hour more than chase wanted to get me up. I was woken up by the family saying they were leaving for a company's fancy end of the year party and I should come. I said "Of course," then was told we leave in 30 minutes. (This was a daily occurrence.) We pulled up to this beautiful restaurant where the party was held, and I got a little taste how Chase feels everyday. We were "fashionably late," which in itself is an excuse for everyone to look at you, but throw a blond American into it, and you get one girl feeling extremely awkward. Especially considering 95% of the people in the room were guys. After the long three hours we spent there, I finally got to go home and see Chase for 5 minutes before he had to leave again. (This, also, was a daily occurrence.)
One of these "occurrences" led me to have a very interesting day. Chase had plans one morning, so I decided to go out. I went to see my friend Stephanie's business. She had to work a little so she sent me off to walk around in a gem market, but took my money so I couldn't buy anything and get over-charged. After a little while I got tired of just looking, and random people asking me where I'm from, and them yelling "Go Obama!!" after my reply. I walked back to the store, and Stephanie then gave me my camera, bought me an umbrella, and sent me across the street to Taichung City Park. I loved it. The park was simply beautiful with a lake in the middle. I snapped a few shots for five minutes and made it about 100 ft before I was stopped by the police; a police woman, actually. She asked me if I was alone, and I replied yes. She seemed almost a bit concerned. I told her I was alright, just taking pictures and wasn't lost. "Well, come with me. I'll take you to the station and tell you about the park." I was up for anything seeing that I didn't have any plans and wasn't about to tell a police woman "no".
"My name is Lady," she said. I smiled and returned the introduction. I think she was excited to practice her English. We took the conversation slow, but she surprised me with what she knew and understood. She took me to the police station located within the park and then started to introduce me to the police Chief, as well as the other policemen. Four of them were there at that time. The Chief told one of them to make tea, and had another get their special, unopened Chinese New Year cookies and candies.
Dennis was one of the policemen I met, and though I still don't know his age, he wasn't much older than me and I could tell Lady was on a mission. She got the two of us talking immediately, telling me "He speak good English. Better than me." He was super sweet, and I could tell he was exceptionally nervous. Whenever he got quiet, Lady would very strongly say something to him in Chinese, like a mother would tell her son to say "Thank you" or "Please" to someone with that certain look on a mom's face. Then Dennis would ask me another question. I also found out that Lady had a daughter studying at a university not too far from me in California. Small world, right? Her face lit up when she heard I was from there, and I saw this peace in her. We had an instant connection, and I made a wonderful friend.
I was with them for longer than I thought I was. We even played with a traditional Chinese toy, which made for some laughs. At some point when we were sitting at one of the work desks that they quickly cleaned for our tea party, I thought to myself "Hmm… I'm in Taiwan, at a police station, having tea and cookies with the policemen, woman, and Chief. Uhhh? Ok."
Lady said something else to Dennis in Chinese, and he asked me if I wanted to take a walk in the park and he would tell me about its history. My heart kind of fell in my stomach at the thought, but luckily Lady came along with us. After our walk, and thanking them for an incredible afternoon, they said goodbye so they could patrol the park. I then saw Stephanie coming to me with a worried look on her face but laughing and telling me I have been gone for over two hours. "Two hours?!" I apologized and then proceeded to tell her everything that has gone on in my walk in the park.
My trip was filled with lifetime memories and crazy stories. That park was only my second day, and day by day Taiwan continued to excite me with its hidden charm that I had to discover myself in different unique ways. My time with my brother and being able to share in the outrageously ridiculous occurrences that take place there, is something that will never leave me, and will never cease to amuse me.
I love Taiwan, and truly hope to be able to take another walk in the park again someday.
Go on an adventure. You never know what might happen.
_________________________________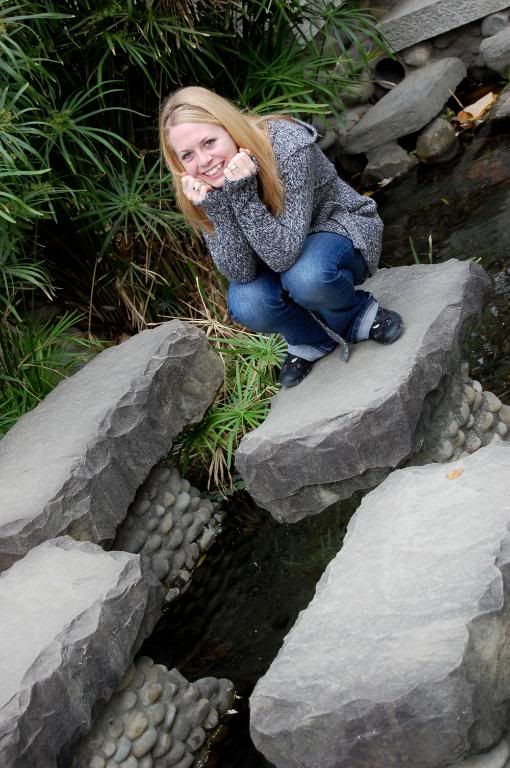 About the Author:
Lynzi
is the second in the line of 4 kids, and just celebrated her 18th birthday.
Now entering adulthood, she has no idea what she wants to do when she grows up. She does, however, love to travel and has already visited England, Dubai, and Africa - which she's planning on returning to this Summer. She is a
Ballet-Dancing Extraordinaire
and (I think) hopes to marry rich.